Ceci n'est pas un Facebook Login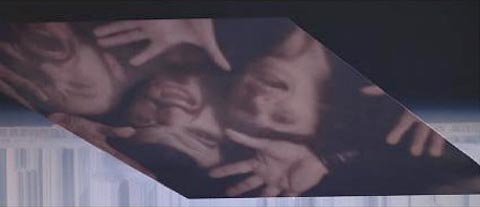 At 8:25 a.m. Wednesday, the geek-news website ReadWriteWeb posted an article about a new industry partnership, titling it "Facebook Wants to Be Your One True Login".
That's when the trouble began.
9:12 a.m. "Ok If I have to I will comment,I love facebook so right now just want to log in if thats ok with you..lol Keep up the good work…"
9:39 a.m. "ok cool now can I get to facebook"
9:47 a.m. "The new facebook sucks> NOW LET ME IN."
9:53 a.m. "when can we log in?"
9:54 a.m. "I WANT THE OLD FAFEBOOK BACK THIS SHIT IS WACK!!!!!"
It goes on. And on. And on. Comment after comment, people complaining that they can't log into Facebook.
Why? Because they thought the ReadWriteWeb post was Facebook. Seriously. No fucking shit.
12:11 p.m. "i liked the old way better what advantages do we have with the new way takes to long to sign in fix it back"
12:12 p.m. "I am going to delete my account (IF I CAN EVER LOG IN) as this SUCKS BIG TIME ! If this does not get back to NORMAL you are going to lose a lot of folks who hate this and as you can see from all the comments they think it sucks too !!! facebook was great for connecting with old friends …now, NOT SO MUCH. SO HOW DO I LOG IN ?????????????????????????????????????????????????????????"
ReadWriteWeb's comment system allows logging in with Facebook IDs. But that wasn't the problem. Instead, they discovered that their post ranked very high in a Google search for "facebook login". People weren't using "facebook.com" (or, say, a bookmark) to log into Facebook. Instead, they were Googling "facebook login", and clicking on a result. Every single time.
Even after ReadWriteWeb updated their post with a boldface alert: "Dear visitors from Google. This site is not Facebook."
1:10 p.m. "im going back to my fuckin space u ass holes have to fuck up a good this !!!!! dumn asses"
2:31 p.m. "i think this new facebook is awful , please put it back the way it was ….thank you"
It continues until well past midnight, when finally the joke posts overwhelm the fucking retards honest inquiries. It's well worth a visit — but please do not attempt to ingest liquids while reading.
Or, if laughing uproariously at clueless civilians isn't your style, you may enjoy instead this ridiculously pompous article by Charles Petersen at the New York Review of Books:
To call MySpace "ugly" would be roughly equivalent to categorically denouncing graffiti — to praise Facebook for its "clean" design, akin to celebrating tract housing.

MySpace's more permissive atmosphere and working-class aesthetic help explain why Rupert Murdoch paid $580 million for the site in 2005. The surprise came when Facebook, an apparently elitist Web site, caught on with members of all classes and succeeded MySpace in early 2009 as the most popular social network in America…

While many teenagers may prefer to decorate their rooms with the paraphernalia of hip-hop and drugs — and still continue to use MySpace in huge numbers — their parents have chosen to live in the suburbs for safety, privacy, quiet, and architectural uniformity, qualities that Facebook alone was prepared to provide.
See, it's all about class — and race. MySpace is hip, urban, working-class. Facebook is White Flight to the safety of a gated community. To have a qualitative judgment about either just reveals your intellectual dishonesty.
Really, the NYRB article is just as hilarious as the ReadWriteWeb commenters. You keep expecting Marshall McLuhan to step into frame and tell Petersen he's full of shit.
In the World of Facebook [NYRB]
Add a Comment
Please
log in
to post a comment