26 Percent of Americans and David Broder Think Sarah Palin is Qualified to be President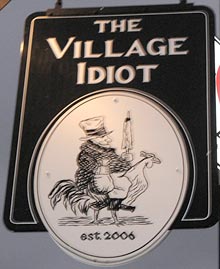 David Broder, Thursday:
Sarah Palin displays her pitch-perfect populism

The snows that obliterated Washington in the past week interfered with many scheduled meetings, but they did not prevent the delivery of one important political message: Take Sarah Palin seriously…

Those who want to stop her will need more ammunition than deriding her habit of writing on her hand. The lady is good.
Washington Post, Thursday:
There is a growing sense that the former Alaska governor is not qualified to serve as president, with more than seven in 10 Americans now saying she is unqualified, up from 60 percent in a November survey. Even among Republicans, a majority now say Palin lacks the qualifications necessary for the White House.
Remember, Sarah Palin should be used for Entertainment Purposes Only.
Add a Comment
Please
log in
to post a comment