Alaska to Polar Bears: Drop Dead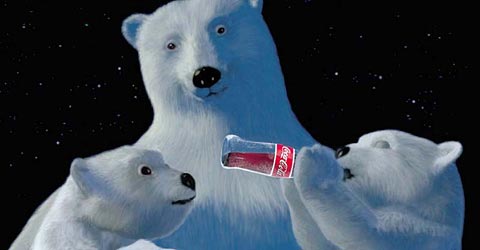 Fearful that their ex-half-governor is grabbing all the attention, Alaska's Legislative Council steps in with a surefire means to share the limelight:
The Legislative Council has decided to push ahead with the state paying for a public relations effort to curb the Endangered Species Act and the listing of polar bears, despite lawmakers saying it could create a black eye for Alaska…

Senate Majority Leader Johnny Ellis said it could end up giving Alaska a black eye nationally.

"We should be very mindful there's great potential for PR damage that could come from this if we let politicians do the science instead of scientists do the science," the Anchorage Democrat said.
We might recommend they save the $1.5 million they're planning to spend, because just mentioning it is getting all the publicity they could want.
Add a Comment
Please
log in
to post a comment