Whoops!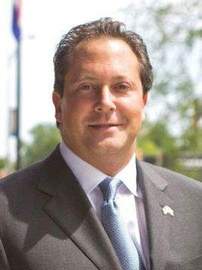 On Tuesday, he was a pawnbroker.  On Wednesday, he was the Democratic nominee for Lieutenant Governor of Illinois.  On Thursday, he's dead meat.
Ladies and gentlemen: Scott Lee Cohen!
The newly minted Democratic nominee for lieutenant governor said Wednesday that he doesn't think a 2005 domestic battery arrest should hurt the party's chances in the fall general election, although records in the case raise questions about his version of events.

Scott Lee Cohen, a pawnbroker who poured millions of dollars into his surprise victory in the little-publicized contest among half a dozen candidates, had previously disclosed the arrest. He described it Wednesday as an argument with his drunken girlfriend and said he didn't lay a hand on her, though she called the police and had him taken into custody.

But the official police and court records on the October 2005 incident show the woman alleged Cohen put a knife to her throat and pushed her head against the wall. Public records show that the woman, his 24-year-old girlfriend at the time, pleaded guilty to prostitution that same month.

The misdemeanor charges against Cohen were later dropped when the woman did not show up in court. Through a spokesman, Cohen on Wednesday denied the woman's allegations that he physically assaulted her and used a knife.
Proving, once again, that Illinois voters know how to pick winners.
Oh, and he's not dropping out.  Joy.
Add a Comment
Please
log in
to post a comment