Georgia Christians Fear Shortage of Child Hookers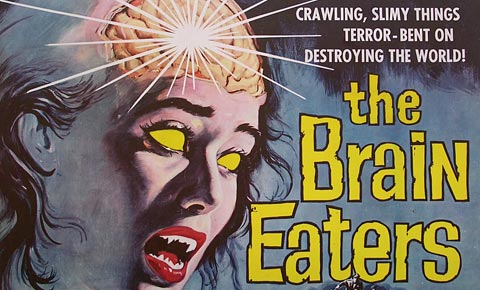 Every so often, we're rudely reminded that we live a sheltered life. We should be thankful for that — if we're easily distracted by flame wars over the iPad's lack of Flash, we have it pretty good. Some things we just don't have to deal with in our life.
For example, we're not a twelve-year-old girl forced into prostitution on the streets of Atlanta. We don't have to deal with pimps. We don't have to deal with johns. We don't have to deal with the police.
And we don't have to deal with goddamn soulless Christians who don't give a shit about our plight.
Case in point: Georgia state senator Renee Unterman has introduced a laudable bill that "would steer girls under the age of 16 into diversionary programs instead of arresting them as prostitutes."
Let's pause here a moment to appreciate a nuance or two. "Under 16," while technically correct, doesn't say as much as fifteen and younger. And despite the caricatures in which we happily traffic, Unterman is a Republican.
"This bill makes sure people are aware that young girls are victims," Unterman said. "A 12-year-old laying on her back don't know what sex is."
Who can possibly disagree with that?
Time's up!
The weight of the state's Christian right movement just came down in opposition to a pair of bills that would steer young girls under the age of 16 into diversionary programs instead of arresting them on charges of prostitution…

Representatives from the Georgia Christian Alliance, the Georgia Christian Coalition, Ralph Reed's Faith and Freedom Coalition, and the Georgia Baptist Convention all put in appearances.
Did we mention that we're talking about girls fifteen and younger? Sometimes much younger?
"Never in our state's history has prostitution been legalized," said Sue Ella Deadwyler, publisher of Georgia Insight. "Arrest is a valuable life-saving tool that must be used. We need to hire more cops to arrest the prostitutes."

Deadwyler, said that she, and those who don't support the bill, believes that arrest is a better deterrent than a proposal for rehabilitation — no matter the age.

"Sure there are those who are forced into prostitution, but I think most of them volunteer," Deadwyler said of under 16-year-old prostitutes. "Many, many children have been scared straight because of arrest."
We really don't understand what motivates alleged humans like Sue Ella Deadwyler. Cruelty? Hate? Evil? But all our attempts fall short — they all presume people like her have souls.
Georgia's Christian right comes out against bills aimed at child prostitution [AJC]
Add a Comment
Please
log in
to post a comment