Howard Zinn, 1922-2010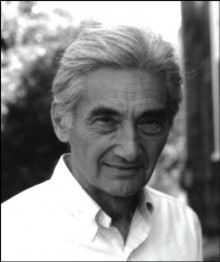 While we're on the subject of great men who've freed themselves of this mortal coil, let us not forget the great historian, Howard Zinn, who passed away yesterday, and whose A People's History of the United States sought to bring to the fore the forgotten history of the vast mass of people upon whose backs our nation was built.
Though a historian by trade, Zinn had some parting words for us that applied directly to the here and now:
"I think people are dazzled by Obama's rhetoric, and that people ought to begin to understand that Obama is going to be a mediocre president — which means, in our time, a dangerous president — unless there is some national movement to push him in a better direction."
So roll up your sleeves, folks and help push this administration in the right direction. Let's do it for Howard.
Add a Comment
Please
log in
to post a comment