Biggus Dickus Circus Maximus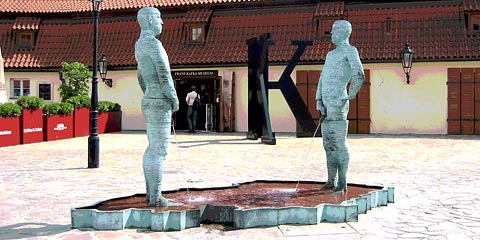 Ed Schultz on Robert Gibbs, Saturday:
"I told him he was full of shit is what I told him. And then he gave me the Dick Cheney f-bomb the same way Senator Leahy got it on the Senate floor. I told Robert Gibbs, I said, 'I'm sorry you're swearing at me, but I'm just trying to help you out.'"
Robert Gibbs on Ed Schultz, Monday:
Gibbs adds that he demanded Schultz tell him "why he'd tell his viewers something so completely and knowingly wrong in an attempt to get people to watch his show."
Ed Schultz on Robert Gibbs, later Monday:
"no response. sorry."
No, we don't watch the Ed Show either. But if we're not getting healthcare reform, at least we're going to enjoy the pissing match.
Add a Comment
Please
log in
to post a comment