Teabaggery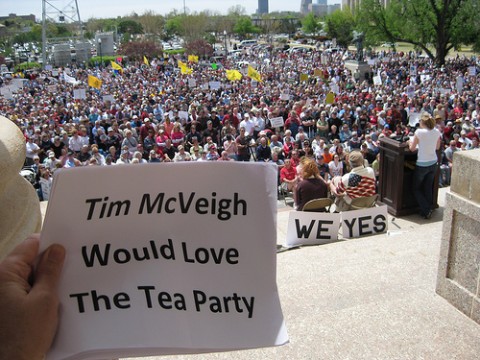 BREAKING: Stopped clock right twice a day:
Rep. Ron Paul (R-Texas) said Wednesday night that despite the groundswell of grass-roots conservative energy, the tea party movement is not likely to revive the Republican Party.

"I don't think you can talk about the tea party as a party," Paul said during an interview with MSNBC's Rachel Maddow. "It's made up of a lot of different people. And I don't even see them as being Republicans."
I don't even see them as being carbon-based life forms, but hey, that's me. This bit of ass-covering was what I found most interesting:
Paul is a favorite among the tea party crowd, but the former Republican presidential candidate suggested that the GOP should be wary of aligning themselves too closely to protesters who can be unpredictable in their actions and messaging.
Can't blame Ron P. if those libertarian yahoo's use their 2nd Amendment Rights and start killin' liberals. No way, no how.
Add a Comment
Please
log in
to post a comment