Butterstinque Set to Unleash a World of Cute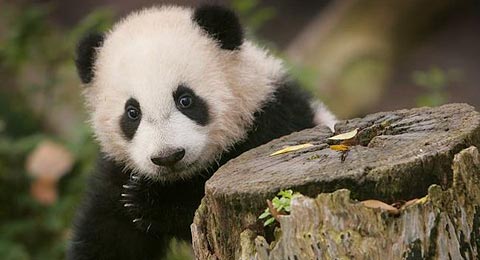 As a satirical semi-political blog, descended (via bastardy) from another satirical political blog, whose originator had a famous obsession with the National Zoo baby panda back in the Aughts, and since Stinque World Domination HQ is located about a mile from the Sandy Eggo Zoo, whose adorable captives recently squirted out another baby panda, we feel an obligation to celebrate milestones in said panda's life.
Those we notice, anyway. We have a hard time paying attention.
So, for the record, Butterstinque, formerly Butterstick II, né Yun Zi, will be making his public debut today. We apologize for our lack of effusion, but unlike Ana Marie Cox, we're not a girl.
Baby panda Yun Zi makes his official debut at San Diego Zoo [SDNN, with video. Errr, WITH VIDEO!!!]
Add a Comment
Please
log in
to post a comment