I Can See Yemen From My House!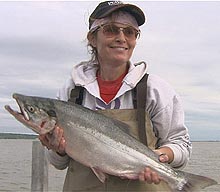 Sarah Palin, who deserted her post as commander-in-chief of the Alaska National Guard, enlists her English interpreter for a fresh Facebook post:
President Obama's meeting with his top national security advisers does nothing to change the fact that his fundamental approach to terrorism is fatally flawed. We are at war with radical Islamic extremists and treating this threat as a law enforcement issue is dangerous for our nation's security. That's what happened in the 1990s and we saw the result on September 11, 2001.
Actually, Shrub saw the CIA's Presidential Daily Brief on August 6, 2001 — "Bin Ladin Determined To Strike in US," you'll recall — but since New York City isn't part of America, he ignored it.
Slow day, so let's pull another one:
There is a very serious downside to treating them as criminals: terrorists invoke their "right" to remain silent and stop talking. Terrorists don't tell us where they were trained, what they were trained in, who they were trained by, and who they were trained with.
Since you mention it, we learned quite a bit about shoe-bomber Richard Reid, before we locked him up for life in Colorado. And by "we", we mean the Bush Administration, which tried Reid in civilian court, even though military tribunals were already available.
Finally, because we're really bored:
The real nature of the terrorist threat requires a commander-in-chief, not a constitutional law professor.
Beauty-pageant queens, small-town mayors, and baby-exploiters need not apply.
Add a Comment
Please
log in
to post a comment