Broke Theocracy Opens Really Tall Building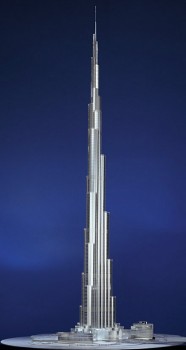 What a waste of money (that they don't have):
Dubai (AsiaNews/Agencies) – The tallest skyscraper in the world was inaugurated today. With the Mideast glass-and-steel Burj Dubai standing at over 800 metres, four of the five tallest buildings in the word are located in Asia. Only Taiwan's Taipei 101 (508 metres) and Hong Kong's Two IFC (420 metres) towers come closest.

Owned by Emaar Properties, a giant property firm part-owned by the government, Burj Dubai can be seen from as far as 95 kilometres away and has about 28,000 glass panels on the exterior of the tower.
Add a Comment
Please
log in
to post a comment