The Death of Irony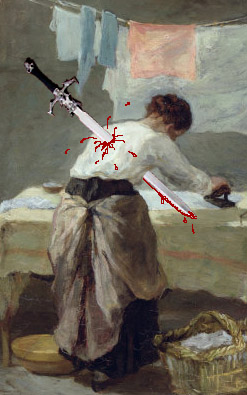 It's one of those stories where you can read just the headline of the article then move on. Because, honestly, do you really need to delve into the body of a story that boasts the absurd (but true!) headline: NATO chief asks for Russian help in Afghanistan?
The NATO chief later said that he had asked Russian leaders to allow the alliance to fly cargoes — including possibly military ones — over Russian territory to Afghanistan and to provide more helicopters for the Afghan armed forces.

"I indicated that we would like to see a widening of the transit conditions," he told the Ekho Moskvy radio station.

Foreign Minister Sergei Lavrov said that Medvedev would consider NATO's requests, but gave no indication that Moscow was willing to increase cooperation and Rasmussen said he did not expect an immediate answer.
Students of history will recall that the Soviet war in Afghanistan lasted some nine years, led to the deaths of 15,000 Soviet soldiers, and is widely credited as one of the factors that led to the eventual dissolution of the Soviet Union and the subsequent collapse of the Warsaw Pact. Russian reticence to get more involved is understandable, then, and the nine year conflict that broke the Soviet Union's spirit has often been referred to as the Soviet Vietnam. The only question now is whether Afghanistan will turn out to be our Vietnam… er wait, I mean… that didn't come out quite right.
(Via Michael Moore)
Add a Comment
Please
log in
to post a comment