No Smirking During "Gay Apparel"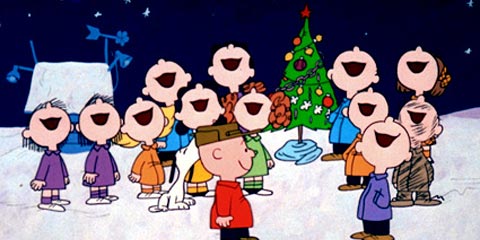 Like any Tea Party Patriot, Merry Hyatt has had it to here with government intrusion into our lives. But instead of wasting her time on meaningless theatrics like a Senate Die-In, she's actually doing something about it — gathering signatures to put hijacked pagan solstice rituals back where they belong:
The initiative would require schools to provide children the opportunity to listen to or perform Christmas carols, and would subject the schools to litigation if the rule isn't followed.
As it happens, California schoolchildren are already allowed to sing odes to festive winter home-invasion scenarios, but that's missing the point:
Hyatt, a substitute teacher who moved to Redding from Riverside, said her motivation for the initiative was to help restore children's moral compasses by inviting Jesus to school Christmas parties.
It's a comforting thought, but we can't help but fear that if a bearded stranger in Middle Eastern garb visited a school Christmas party in Redding, California, he would be hauled away and beaten as a suspected terrorist.
Add a Comment
Please
log in
to post a comment