The Rebirth of Irony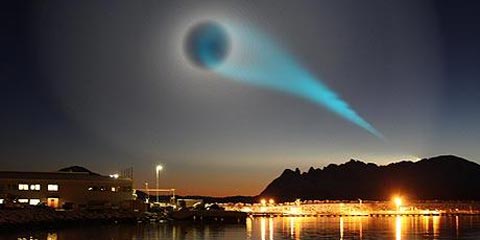 Irony never died, of course. It never does. Irony is a fundamental organizing principle of civilization, as necessary to our communal survival as agriculture and fluffy toilet paper. Without irony, life itself would be impossible. Or, at the very least, insufferable.
Yet it was only a year ago that the Death of Irony was again proclaimed, its high priests and low jokers pointedly asked to justify their existence in the dawning Age of Unicorn. On or about November 4, 2008, human nature had changed, and Ironists would be as useless as Karl Rove's conscience.
That moment has long since passed. But with Barack Obama today accepting the Nobel Peace Prize, heralded by a Russian missile, and following his announcement of tens of thousands of additional American troops not-occupying Afghanistan for years to come, we choose this occasion to celebrate renewal. Irony is dead! Long live Irony!
It is our good fortune to have a President who recognizes this, and who will make the point himself during his acceptance speech. No ginned-up aircraft-carrier landings for him. For if there is one thing that is truly postmodern about Obama, it's that he gets it.
Strange light in Norwegian sky sparks mystery [Telegraph UK]
Add a Comment
Please
log in
to post a comment