La Morte d'Unicorn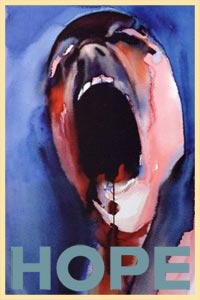 John Heilemann in New York magazine:
Yet the emerging doubts about Obama among even his most ardent and sensible fans are deeper and more nuanced than that. After 300-plus days in office, the president remains, for many of his supporters, a worryingly indistinct figure. One whose pragmatic sensibility is crystal clear but bedrock convictions are still blurry.
Well, those convictions are only blurry if you keep ignoring items like this:
Even though a Bush-era request to conduct blanket searches of computer files was rebuked by judges, the Obama administration is now pushing to have the decision reversed, according to court documents filed the week of Thanksgiving.
Then again, we've had plenty of time to get used to it.
Following Bush-era argument, Obama attorneys push to weaken search protections [Raw Story]
Add a Comment
Please
log in
to post a comment