And Then There Were Two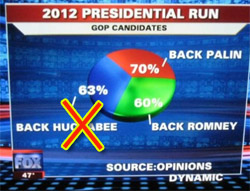 You know that guy who murdered those four police officers in cold blood up in Seattle? Well, guess what. Turns out the suspect was a prisoner in Arkansas, facing some 200 years of prison for various aggravated robberies and assaults until then Governor Mike Huckabee commuted his sentence after just 11 years. Let the finger pointing begin.
Now, given that Huckabee faced similar difficulties last time around with regards to sentence commutations gone wrong, prospects of a 2012 GOP presidential nomination look bleak for Huckabee.
Add a Comment
Please
log in
to post a comment