The Tribble Ate My Homework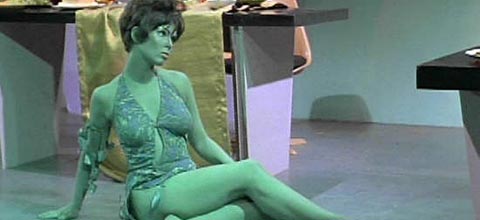 The problem, you see, is that the Star Trek DVD came out Tuesday, and since the original series premiered when we were seven (Thursdays at 8:30 on NBC, followed by Dragnet, and then Dean Martin), we have something of a primal interest in it, but when the planet blew up, and then the dude's mom was killed, we started wondering what fucking alternate universe have we landed in, not to mention the dude and the chick sucking face on the transporter pad, and then apparently we missed a cool gag in the starship wreckage, although we did notice the Tribble, and why is it the best Trek movies are directed by Trek-agnostics like J.J. Abrams and Nicholas Meyer, the latter of whom had never even seen the series before doing Khan, and oh shit aren't we supposed to write a morning post?
So, yeah. Sarah Palin sucks.
Add a Comment
Please
log in
to post a comment