Situational Bankruptcy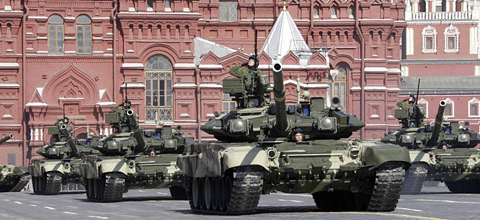 On days that we agree with him, we like to mention that Nick Kristof was a student reporter for McMinnville's community newspaper a few years before we landed there.
You know, McMinnville. McMinnville, Oregon. Yamhill County? Turkey Rama? Retirement home of the Spruce Goose?
Fine. Portland-area community newspaper. Down the road from Nike. Sheesh.
Anyway, yesterday was one of those days:
President Obama and Congress will soon make defining choices about health care and troops for Afghanistan.

These two choices have something in common — each has a bill of around $100 billion per year. So one question is whether we're better off spending that money blowing up things in Helmand Province or building up things in America…

So doesn't it seem odd to hear hawks say that health reform is fiscally irresponsible, while in the next breath they cheer a larger deployment of troops in Afghanistan?
It's the old bake-sales-for-military argument, or the even older guns-or-butter. And the usual suspects are making the usually suspect case, that bankrupting our nation over two elective wars will keep America safe for insurance and drug companies and tax cuts for the insanely wealthy.
For Nick reminds us — without saying as much — that even the Afghan war was a matter of choice, not obligation. We could have regarded 9/11 as what it was — a criminal act — and proceeded accordingly. It was mentioned at the time. And quickly shouted down.
Days like yesterday, we're astounded that one small Oregon newspaper could have produced two world-class journalists like Nick Kristof and ourself — born just a day apart, to note yet another eerie similarity in our fatefully intertwined lives. And while in darker moments we'll grant that perhaps the New York Times is a more prestigious perch than a Cannibal Anarchist blog, that's only because Nick had a 24-hour head start.
Add a Comment
Please
log in
to post a comment