Douchebag of the Day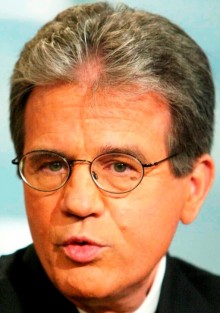 Because Republicans always support the troops:
Sen. Tom Coburn is taking political heat this week for blocking a vote on a bill that would significantly expand access to health care for American veterans, despite broad bipartisan support for the measure.

* * *

The bill is designed to address the health needs of at least some of the roughly 1.5 million US veterans who are not currently covered by the military's health system. It would also provide assistance to veterans' caregivers.
Coburn argues he cannot allow the bill to proceed because it doesn't address how its $3.7-billion tab will be paid for. The Oklahoma senator is known as a fierce fiscal conservative, but critics of his move to block the veterans' bill say he is acting hypocritically, because he has in the past voted in favor of emergency war spending bills that had much larger tabs than the vets' bill.
Generally, I think war is pretty fucking stupid, but punishing the people who are ordered to wage it?  No.  Never. And fuck Oklahoma for sending idiots like Coburn to Washington.
Add a Comment
Please
log in
to post a comment