Soylent Cream is People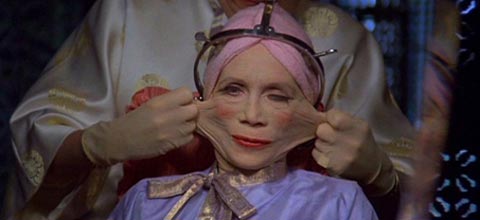 We usually raid WorldNetDaily for the lighter side of rabid wingnuttery, but every so often — well…
A pro-life organization is blasting a Switzerland-based cosmetics manufacturer whose website openly admits some of its products were developed from the tissues of an aborted baby.
Too good to be true? Let's find out!
The company in question is Neocutis, an offshoot of the Medical School of the University Hospital of Lausanne, Switzerland, which markets "cosmeceuticals" in the U.S. Researchers at the school discovered that, yes indeed, fetal proteins are handy for "wound healing and burn treatments". But why waste them on injuries when there are mad profits to be made?
A small biopsy of fetal skin was donated following a one-time medical termination and a dedicated cell bank was established for developing new skin treatments… Today this same cell bank also provides a lasting supply of cells for producing Neocutis' proprietary skin care ingredient Processed Skin Cell Proteins (PSP®). No additional fetal biopsies will ever be required.
It's the two-time medical terminations you need to watch out for, but we'll let Switzerland deal with their own zombies. Just know that the same dead baby who laudably helps heal wounds without scars, is also available as a "1 minute complete anti-aging treatment" that gives you "visibly younger looking eyes!"
So, much to our surprise, we're on board with WND on this one. You don't have to be virulently anti-choice to agree that creating commercial cosmetic products derived from aborted fetal tissue is just plain creepy.
Add a Comment
Please
log in
to post a comment