Grandma's Toast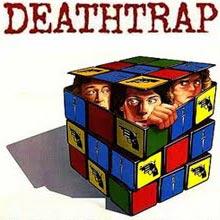 Rep. Alan Grayson (D-Disney World) on the House floor Tuesday:
If you get sick America, the Republican health care plan is this: die quickly.
Republicans, of course, are shocked! and outraged!
"Alan Grayson not only refuses to apologize, he is doubling down on his despicable remarks and he is dragging his party with him," said Ken Spain, a spokesman for the National Republican Congressional Committee, which is targeting Grayson in next year's midterm election. "This is an individual who has established a pathological pattern of unstable behavior. He is derailing the national debate on healthcare reform and embarrassing his constituents as a result."
We'd be pissed too, if our opponent stole our best lines.
Add a Comment
Please
log in
to post a comment