Not Teabaggery
The Waldorf got two new condensers today, and I got to watch from a conference room. Sorry for the crummy cell phone photos.
You can see the old rusty ones they removed.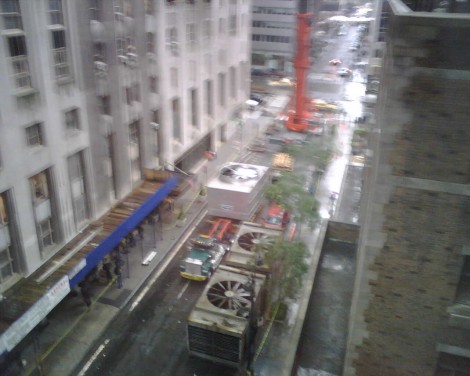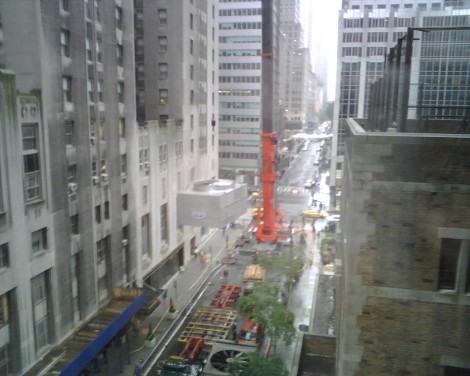 Looked to be about 20′ x 12′ x 9′, but I'm far from certain.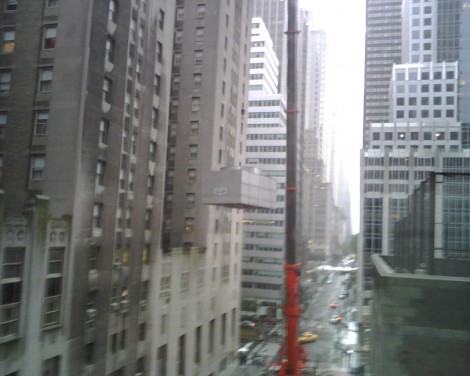 Steady …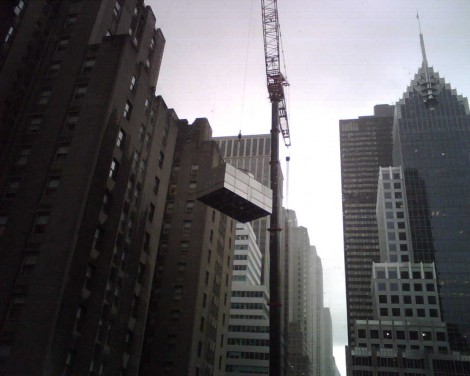 The stickers on the side say "Evapco" – that's so people in helicopters know what sort of condensers the Waldorf Astoria uses in case they're in the market for one.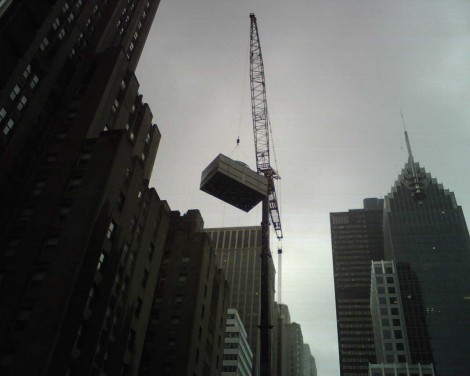 And there it goes.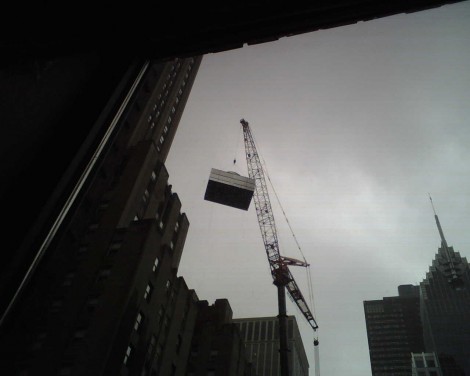 I love big metal things.  Back in a few – they're about to hoist the other one.
Add a Comment
Please
log in
to post a comment