Poison, Baby, Poison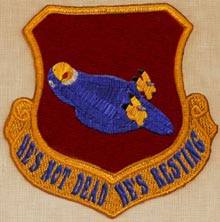 Trying to determine when Glenn Beck jumps the shark is an exercise in futility, since his entire show is a crowd-pleasing demonstration of aquatic gymnastics. Instead, we find ourselves wondering whether at any given moment he's going to peel off his chubby face and reveal Sacha Baron Cohen underneath. Or Andy Kaufman.
Moments such as Wednesday, when he advocated bringing back DDT.
Now wait — before you reach for the thalidomide, hear him out:
Any harmful link to humans from DDT has never been found. Bruce N. Ames, a world renowned biochemist and professor of molecular biology, and Thomas H. Jukes, professor of biophysics and a foremost expert on DDT, from the University of California at Berkeley — yes, that "right-wing kook tank" U.C. Berkeley — said of the attack on DDT: "This is nonsense."
And if you're wondering where the hell he's getting that from — turns out the American Enterprise Institute published a paper lauding DDT in 2007.
Why the institutional right-wing animus? Despite their claims that mosquito-killing DDT saves more lives than alternatives, they're really gunning after Rachel Carson, whose anti-DDT book Silent Spring sparked the modern environmental movement in 1962. That in turn led to the EPA, created by noted socialist Richard Nixon in 1970, and the DDT ban in 1972.
But that's not why Beck chose now to bring it up. He's personally gunning for Van Jones, Obama's "Green Jobs czar" (technically, special adviser to the White House Council on Environmental Quality), who enjoyed the first two soundbites in the segment.
You may also know Mr. Jones as the co-founder of Color of Change. And if you haven't heard, Color of Change has mounted a successful campaign to wean Glenn Beck's advertisers away from him — 57 and counting.
What? You thought Beck was reallly interested in DDT? Hell, we're surprised he can even spell it.
Add a Comment
Please
log in
to post a comment