Your Bank Bailout Billions at Work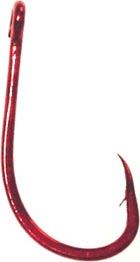 JPMorgan Chase, which last fall quickly declared it would use its $25 billion bailout to add yet more names to its title, has also been using the time we bought to screw its long-term credit-card customers.
It's a great scam. Chase spent years deforesting the world to mail low-interest balance-transfer offers to folks who enjoyed generous credit lines — from 2 to 6 percent interest for the life of repayment, in most cases.
If you did the math, even including the transfer fee, it was a sweet deal. Sure, there was fine print — always pay on time, lower-interest balances would be credited first, the usual. But as long as you played by the rules, you were safe.
Presuming, of course, Chase didn't change the rules.
Which, for an estimated million customers, they have.
Here's the trick: For years, the minimum monthly payment was set at 2 percent of the balance. But starting earlier this year, and reaching a peak this month, Chase has arbitrarily raised that minimum to 5 percent. So if you've budgeted for a $500 monthly payback, Chase's Instant Karma hits you with $1,250 instead. Surprise!
Funny thing about that: minimum payments weren't mentioned in the fine print. And unlike those exploding mortgages everyone talks about, there was no indication that "until the balance is paid off" meant "Chase is free to jerk your chain."
But it's not like Chase doesn't care about you — they're perfectly happy to lower your monthly minimum back to 2 percent. As long as you convert your balance to a much higher interest rate.
You got a problem with that? Fine. Get your own bailout.
Add a Comment
Please
log in
to post a comment