Talk to the Invisible Hand, Pal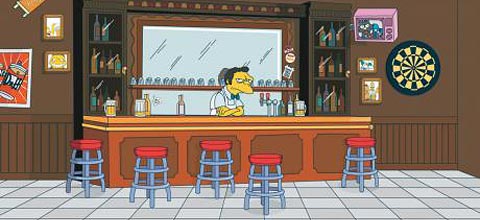 Let us take this moment to marvel at the majesty of the English language:
"We have seen very strong pricing to date this year, and we are projecting a favorable pricing environment moving forward."
The gentleman from whose mouth that escaped is Brad Schwartz. Mr. Schwartz is a veep at "MillerCoors, a joint venture of SABMiller PLC and Molson Coors Brewing Co." He's joined in his Favorable Pricing Environment by David Peacock, president of "Anheuser-Busch InBev NV, the largest U.S. beer seller by revenue."
You see, Molson MillerCoors Anheuser-Busch InBev control 80 percent of the American beer market. Unlike Michael Binstein, who merely controls the unconglomerated "Binny's Beverage Depot", and who has no sense of sport:
"This is the blow-back from not having enough competition."
In other words, Molson MillerCoors Anheuser-Busch InBev are free to raise beer prices at will this fall because they jolly well can. That's what happens when a market becomes monopolized.
Just ask any health-insurance executive.
Add a Comment
Please
log in
to post a comment