Simmer Down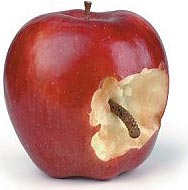 Now that everyone's out of town, the CIA torture report has finally been released, and Eric Holder will apparently appoint John Durham, "a career Justice Department prosecutor from Connecticut" who's also looking into the missing torture tapes, to hang the Bad Apples by their seeds:
Durham's mandate, the sources added, will be relatively narrow: to look at whether there is enough evidence to launch a full-scale criminal investigation of current and former CIA personnel who may have broken the law in their dealings with detainees.
Remember, "I was only following orders" is no defense. Unless you were. Or unless you gave them.
CIA Inspector General Report [WaPo, PDF]
Add a Comment
Please
log in
to post a comment