As You Wish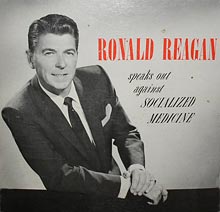 Picking up one of our favorite subjects from the past couple of weeks, a new poll asks 909 voters what they really think about socialized medicine:
Do you think the government should stay out of Medicare?

Yes: 39%

No: 46%

Not Sure: 15%
If we grant the wish of 4 out of 10 Americans (and 6 out of 10 Republicans), we'll have enough left over to cover everyone else and keep costs down. Let's do it!
Add a Comment
Please
log in
to post a comment