Rove & Miers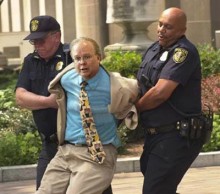 I thought document dumps were reserved for Fridays, but no – today we have a lot of attorney-firing scandal stuff. Rove and Miers transcripts here, and White House and RNC emails here. Dig in!
Fun nugget re: NRO's Rich Lowrey and Tim Griffin, a loyal Bushie they tried to replace a fired attorney with:
"In a January 2007 email, White House political director Sara Taylor wrote:
Prior is going after Griffin. He's made this his cause…. We need to find some folks to defend Tim and his credentials, not to mention our policy.

Your thoughts? Rich Lowry offered to help Tim
The best part? Taylor went on to ask: 'Anyone better?'"
Ouch.
Add a Comment
Please
log in
to post a comment