Posts We're Too Frightened to Read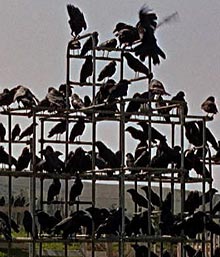 Think Progress, Wednesday, 8:45 p.m.:
A comprehensive analysis of Palin's last two months of Twitter updates (May 26-July 26) reveals…
Please. We beg you. Before you hurt yourself, or those around you. For the love of humanity, of furry critters, of bad DVDs with your loved ones, of flat orange soda, of three-ply toilet paper, of cold pizza, of satellite rugby, of Mingus and Dolphy, of all that is holy in the world and incapable of mortal debasement:
Get help.
Add a Comment
Please
log in
to post a comment