Flop Sweat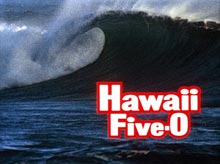 Poor WorldNetDaily. They've been flogging the issue for months, raising money for billboards, even producing a new DVD — and when their moment of glory finally arrives, they're left out in the cold:
On a story that no news organization has followed more closely than WND – questions surrounding Barack Obama's birth certificate – one of the Internet's top news portals, Google News, is now placing dozens of sources and even left-leaning blogs higher in the search rankings than WND.
Shocking! that Google would give Glengarry placement to news sites with Glengarry audiences. Less Shocking! is that WND is treating it as a conspiracy even more threatening than President Mombassa himself:
"In more than 12 years of Internet experience, I have never seen anything like this," said [WND Editor Joseph] Farah. "As of today, all the major search engines systematically began scrubbing our content. This happened at the very moment this story broke into the mainstream."
From a geek perspective, the thought of Microsoft and Google cooperating on anything is even more hilarious than WND styling itself as a "news organization". Game over, folks: the shark has jumped.
And the long-gestating Birther Meme is about to die.
Not completely, of course — we still haven't heard the untold story behind Vince Foster, after all, and teabagging will long outlive general interest. But after grabbing the national limelight for a few days, the birther story has no second act. For most folks, a "Certification of Live Birth" is a birth certificate. And even if you allow the briefest reasonable doubt whether you can trust the State of Hawaii at its word, there's the tricky problem of the two contemporary birth announcements printed in Honolulu newspapers.
Don't think WND overlooked that hole. But when they attempted to fill it earlier this week, we knew the adventure was nearing its end.
Let's set this one up. Obama was born Friday, August 4, 1961. Both Honolulu papers — WND asked — printed birth announcements provided exclusively by the state. The Advertiser's notice was printed Sunday, August 13. (We can't find a publication date for the Star-Bulletin's notice.) This would mean the paper would have received the notice Saturday at the latest — and probably a few days earlier, given how Sunday editions are assembled in advance. And if you want to get really picky, the latest births in the microfilm copies we've seen of both papers are from Monday, August 7, which suggests the cutoff for the state report that week.
So how does WND address this completely typical arrangement? By completely ignoring it, of course:
The newspaper's "proof" of birth, therefore, could be based on a state-issued "Certification of Live Birth" which, as WND has reported is insufficient alone, even for some State Department officials, to document the birthplace…

Hawaiian law specifically allows "an adult or the legal parents of a minor child" to apply to the health department and, upon unspecified proof, be given the birth document.
Fair enough. It's quite reasonable to assume that Obama's mother popped the brat on a Friday in Kenya, packed a Hawaii birth application in advance, filled it out and airmailed it from Mombassa to Honolulu, where the Hawaii Department of Health received it the following Monday, ignored the Kenyan postage on the envelope, rubber-stamped it, and added Baby Barry to the birth list in time for the Advertiser to print it nine days after the blessed event.
We all know how famously efficient the post office and government bureaucracies are, after all.
If that's the best WND can manage — even with a financial stake in prolonging the issue — then you can assume the Birthers have received about as much national attention as they're going to get.
Never mind that Obama's mother is from Kansas.
Add a Comment
Please
log in
to post a comment