March of Freedom Continues in Iran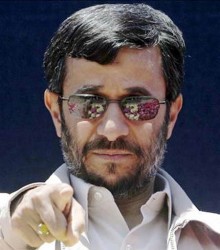 Well, it turns out there were mistakes made in the vote tally from Iran, and the Guardian Council is finally ready to admit it. In case you weren't ready to acknowledge that Iran is fucking absurd, to the point of making Floridian Democracy look like a realization of Utopian ideals, Enduring America, (through Sully), has posted this update from Iran:
A spokesman for the Guardian Council said that President Ahmadinejad's vote total has been revised upwards after the recount.
Democracy wins again!
Add a Comment
Please
log in
to post a comment