Don't Look At It, No Matter What Happens!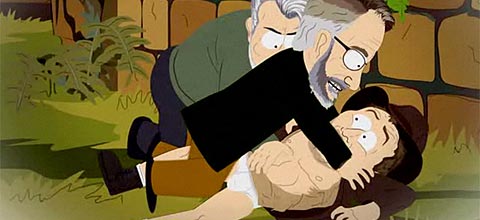 In two hours, Geraldo Rivera Abuna Pauolos, patriarch of the Orthodox Church of Ethiopia, will reveal the location of the Ark of the Covenant, fabled container of Steven Spielberg's bank account the Ten Commandments.
The Ark has been stored in a nondescript government warehouse Ethiopia for millennia, says Pauolos. Many duplicates were made to milk the franchise protect the secret location of the real Ark, but now a museum is being built to suck tourist dollars from the gullible display the holy treasure.
Nothing good can come of this. Least of all, another Raiders sequel.
Update: The Patiarch Vanishes.
Add a Comment
Please
log in
to post a comment