What About My Pickle?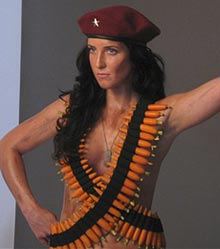 Connoisseurs of the Firesign Theatre may recall (Dear Friends, Side 2, Cut 1, not that we're keeping score) a throwaway line about "The Galloping Che" while they're reading aloud mock television listings. Which itself was a reference to "The Galloping Gourmet," a highly mockable cooking show of the day.
Just one of many throw pillows accenting our mental furniture over the years. Until today, when Che's granddaughter decided to take them up on it.
blogenfreude adds:
Add a Comment
Please
log in
to post a comment