Famous Last Words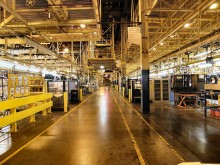 We all knew, deep down, that this was coming for years.  So it's down to gallows humor until the early-morning press release announcing the filing.
The choice of last meal might be interesting for the ghoulish among us.  A case of Castrol?  A premium fill-up at Shell?  Or perhaps they go off the board and request tickets to Game 5 of the Stanley Cup Final.  (Of course, the Penguins may not be around to force a Game 5, on evidence given thus far.  But, then again, neither will GM.)
Feel free to send GM off in style here.
Add a Comment
Please
log in
to post a comment