Texas in the News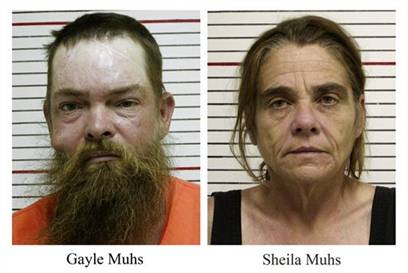 Another reason to let Texas secede:
HOUSTON — A 7-year-old boy died Saturday and a 30-year-old family friend was in serious condition after authorities said they were shot by a married couple who thought the off-roaders were trespassing on their property.

Donald Coffey Jr. died Saturday morning at a Houston hospital, less than two days after the boy was struck in the head with a shotgun blast, Liberty County Sheriff's Cpl. Hugh Bishop said.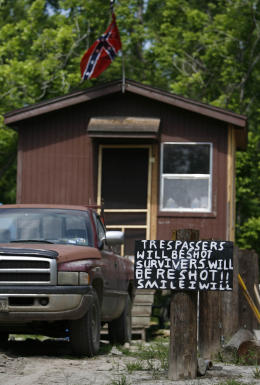 And check out this bit of tomfuckery:
The Houston Chronicle reported that suspects live in a small house on stilts with a rebel flag flying from the roof. A sign posted out front reads: "Trespassers will be shot. Survivers will be reshot!! Smile I will."
Sociopaths.
Add a Comment
Please
log in
to post a comment