Bad Law Professor of the Week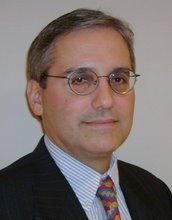 This is William A. Jacobson. He is an Associate Clinical Professor of Law at Cornell Law School and Director of its Securities Law Clinic. He has his own blog, and he also blogs at one of the most unhinged wingnut sites on the internet – The American Thinker. And he is obsessed with Barack Obama's choice of … mustard:
NBC's regular news reported Obama's order as follows: ""I'm going to have a basic cheddar cheese burger, medium well, with mustard," Obama said. "Do you have spicy mustard? I'll take that."

Actually, the quote was "you got a spicy mustard or something like that, or a Dijon mustard, something like that" (at 0.55 of the unedited video below without [Andrea] Mitchell's talkover).

Obama ordered his burger with DIJON MUSTARD! Bet he had to seek John Kerry's counsel on that.
The once mighty GOP has been reduced to this.  How they must long for the days when Commander Codpiece strode boldly around the deck of an aircraft carrier.
The updates are equally hysterical:
UPDATE No. 2: The cover-up is getting deeper. Here is an MSNBC website version of the video in which they cut off the audio just before the mention of Dijon mustard. The Hell Burger theme of the coverage doesn't sound so tough when it's topped off with Grey Poupon:
Jacobson's post is either one of the silliest things on the internet or the least funny attempt at humor ever. He's no Steven Calabresi, but he's pretty entertaining.
Add a Comment
Please
log in
to post a comment