Jack Kemp (1935-2009)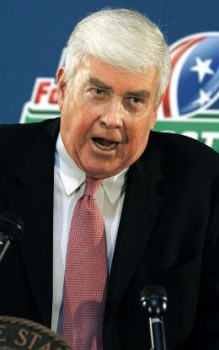 From the AP:
Eight years later, after serving a term as President George H.W. Bush's housing secretary, he made it onto the national ticket as Bob Dole's running-mate.

With that loss, the Republican bowed out of political office, but not out of politics. In speaking engagements and a syndicated column, he continued to advocate for the tax reform and supply-side policies — the idea that the more taxes are cut the more the economy will grow — that he pioneered.
Not to speak ill of the dead, but I will.  Benjamin Disraeli said it best:
"He was distinguished for ignorance; for he had only one idea, and that was wrong."
Discuss.
Add a Comment
Please
log in
to post a comment