Stormy is Listening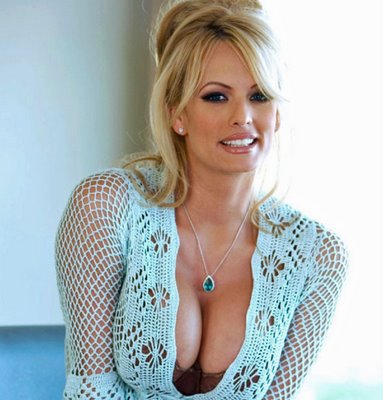 Apparently, she has a pair of ears too:
What seemed like temporary clouds only months ago has transformed into a tropical storm approaching category one hurricane status. When DraftStormy launched its efforts to draft Baton Rouge native Stormy Daniels to run for United States Senate late last January, we were labeled a "cheap political stunt." The old Louisiana status quo that has been in power for decades could not comprehend the tsunami of grassroots support Stormy Daniels generated among the working men and women of Louisiana.
I expect Vitter's testicles are shriveling as I write this.
Today, the DraftStormy Campaign entered the next phase when it announced the event schedule for the initial listening tour of prospective candidate for Senate, Stormy Daniels.

Stormy will kick off her listening tour of Louisiana with a stop for lunch at The Roux House in Baton Rouge, Tuesday, May 5th at noon. She will meet with Louisiana men and women and listen to the issues and concerns they struggle with everyday.
They probably won't let her hold an event at Hooters because, well … think about it.
Following her Baton Rouge event on Tuesday, Stormy will head to New Orleans, with a lunch at Serio's Po' Boys & Deli, Wednesday, May 6th. She will continue her conversation with the citizens of Louisiana and listen to the ongoing struggles they face in these troubled economic times.

DraftStormy is excited about the listening tour and is confident that it will help persuade Stormy Daniels to accept their challenge and run for Senate. We believe that the voters of Louisiana are ready for change and look forward to bringing honesty, integrity, and strength of character back to the United States Senate.
Damn, I want her to run.  Maybe she'll put on the schoolteacher outfit for the debate, and beat Vitter with a ruler.
Add a Comment
Please
log in
to post a comment