Words Have No Meaning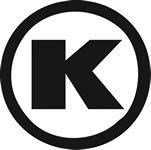 Apparently Israel has its own Michele Bachmann:
JERUSALEM (AP) — The outbreak of swine flu should be renamed "Mexican" influenza in deference to Muslim and Jewish sensitivities over pork, said an Israeli health official Monday.

Deputy Health Minister Yakov Litzman said the reference to pigs is offensive to both religions and "we should call this Mexican flu and not swine flu," he told a news conference at a hospital in central Israel.
The stupid. It's everywhere.
Bonus kosher wankery here.
Add a Comment
Please
log in
to post a comment