Mister Holder Regrets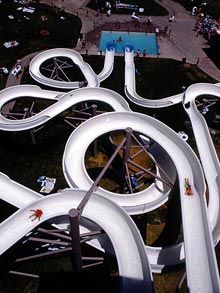 America loves a Redemption story. And Eric Holder was poised to provide one, upon his nomination for attorney general.
The soundbite we're hearing again from January is the obvious one: "Waterboarding is torture." But we're not hearing the backstory of his selection, and what it may bring to bear on his decision whether to enforce the law of the land.
You'll recall that Holder's previous claim to fame was signing off on Bubba's infamous midnight pardon of fugitive billionaire Marc Rich (tax fraud), whose ex-wife coincidentally donated more than $1.65 million to the Clinton library, Hillary's original Senate campaign, and the Democratic Party. The appeal bypassed conventional Justice procedures.
Oh, and Holder had also asked Rich's lawyer for help becoming AG if Al Gore was elected. Which sounds odd until you learn that Rich's lawyer was Jack Quinn, a former White House counsel.
(Odder still: Rich was originally indicted by Rudy Giuliani. And "foreign leaders from Spain, Israel and elsewhere" pitched the pardon to the Clinton White House. But life is short.)
Back in 2001, Holder claimed a precursor of the "I don't recall" defense, saying he was too rushed with end-of-term finals to pay close attention to the details. But at his January confirmation hearing, he manned up:
I've learned from that experience. I think that, as perverse as this might sound, I will be a better attorney general, should I be confirmed, having had the Marc Rich experience. … I take what I did seriously, and I've expressed regret for what I did consistently.
All well and good. Eric Holder now has an opportunity to redeem himself and turn Marc Rich into a footnote. But the story's not complete until we see whether he investigates the war crimes of his predecessors — despite the waffling of his boss — and indicts where the facts merit. You don't get the happy ending without heroic action.
And while we're holding folks to their word, let's also applaud Senator John Cornyn of Texas, who said after Holder's committee approval, "I am left with remaining doubt about his political independence." Cornyn, a stalwart defender of the rule of law, said Tuesday about the torture memos, "I don't believe that we ought to be looking backward and point the finger of blame."
Add a Comment
Please
log in
to post a comment