Team Sarah Slips One Past Us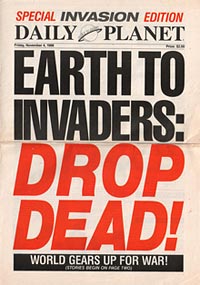 Took us a moment — well, more like an hour — to catch the reference in today's email from our favorite gals:
I call today "Creator's Day!"! I am THANKING GOD for Creating ALL THINGS, including EVERY child, born and unborn, and of course the earth!
See, it's really Earth Day, and — oh, never mind. We'll let them play it that way. And next time they see the Creator, we hope he mentions that the creations he's tasked with stewarding his planet are really fucking up the job.
Add a Comment
Please
log in
to post a comment