Teach Your Children Well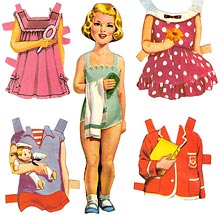 Back in 2003, while we were attempting the Guinness World Record for waterboarding, 13-year-old Savana Redding was strip-searched at her school in Safford, Arizona, on orders from the vice principal.
And in Supreme Court arguments Tuesday, the link between the two was implicit and chilling.
Redding, an eighth-grade honor student, was suspected of carrying drugs. The suspicion arose after a friend was caught with prescription pills, and said Redding had supplied them. On that basis and no other, the following happened:
Officials then pulled Savana out of class to be questioned and, eventually, strip-searched. During the search, two female officials made Savana remove her shoes, socks, pants, and shirt. She was then told to shake her bra and underpants and move them aside to reveal any hidden pills. None were found.
Redding never returned to the school. She later developed bleeding ulcers.
School district lawyer Matthew Wright said the search was justified because of an incident a year earlier, when a student almost died after adversely reacting to a pill smuggled by someone else, as the Christian Science Monitor reports:
Mr. Wright countered that school officials are charged with the responsibility of safeguarding the health and safety of their students. He said administrators faced with murky reports of a threat to the students must be able to respond quickly and with flexibility to try to get to the truth.
Antonin Scalia suggested that the absence of evidence was sufficiently incriminating to merit enhanced interrogation:
"You search in the student's pack, you search the student's outer garments, and you have a reasonable suspicion that the student has drugs," he said. "Don't you have, after conducting all these other searches, a reasonable suspicion that she has drugs in her underpants?"

"You've searched everywhere else," Justice Scalia said. "By God, the drugs must be in her underpants."
Or worse. Lawyer Wright argued that nothing in the law prevented the school officials from taking a look up Redding's ass, except for the practical matter that they weren't trained in anal investigation methods.
Meanwhile, David Souter questioned whether the strip-search was all that intrusive in the light of clear and present danger:
"My thought process is I would rather have the kid embarrassed by a strip search, if we can't find anything short of that, than to have some other kids dead because the stuff is distributed at lunchtime and things go awry."
So there you have it: All the familiar arguments advocating torture, applied here to a 13-year-old girl. Perhaps, as Peggy Noonan instructs, some of life has to be mysterious.
Oh, and the drug they were looking for? Ibuprofen.
Supreme Court hears case of strip-searched schoolgirl [CS Monitor]
Add a Comment
Please
log in
to post a comment