Team Levi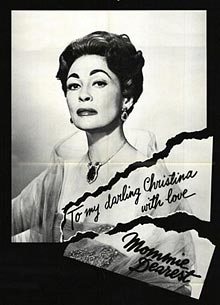 Back when we were first introduced to America's Talibunny, there was an anecdote making the rounds about Sarah Palin's first run for Wasilla mayor. Wasilla, you'll recall, is a small town, only 5,500 lost souls in 2000. And the anecdote came from the famous Anne Kilkenny email about Sarah Barracuda before the fame:
She has bitten the hand of every person who extended theirs to her in help. The City Council person who personally escorted her around town introducing her to voters when she first ran for Wasilla City Council became one of her first targets when she was later elected Mayor.
The New York Times followed that up with a long story and telling summary:
Throughout her political career, she has pursued vendettas, fired officials who crossed her and sometimes blurred the line between government and personal grievance.
And then there was Troopergate, but we'll pass over that and head straight to the statement issued in Palin's name Friday:
"We're disappointed that Levi and his family, in a quest for fame, attention and fortune, are engaging in flat-out lies, gross exaggeration, and even distortion of their relationship."
We're enjoying the trailer-trash soap opera as much as anyone, but let's get some facts straight.
Levi and Bristol were teenagers doing what teenagers do, sometimes with better advice than they were given, and they would have been a footnote to Alaska politics had not John McCain cravenly chosen Palin as his runningmate to mollify the religious right.
And even then the pestorking may have been only a footnote to the Republican convention, had not the Republican National Committee announced the blessed event in a news release, kidnapped Levi from a hunting trip, demulleted him on the plane, and set up a tarmac photo op when he arrived at the airport.
Levi's probably not the greatest kid — look at his mother — but he didn't seek fame, and he hasn't been whoring himself around like Joe the Wifebeater. He was collected, exploited, and spat out by a predatory political machine, and if he now chooses to get a little face time with Tyra, we can't blame him.
We can, however, blame Sarah Palin for deliberately ruining the lives of the people around her in her pursuit of fame, attention, and fortune. And we do.
Add a Comment
Please
log in
to post a comment