Saturday Morning Headline Roundup
Good morning Stinquers! Serolf here. Been up for a while already, surfing the web for headlines so you don't have to. Providing a service so you don't have to waste hours trolling cyberspace. I've found the best headlines this morning and discarded the rest. And by best, of course, I mean the most awful, cryptic, tasteless and sad.
Let's begin with the New York Post, which this morning informs us: "'O TO EUROS' BE MES AMIS AGAIN." Yes, in the mind of some editor at the New York Post, that random grouping letters  bi-sected by colon conveys information. But to everyone else, I wager, it's like a word scramble where all the letters are in the right place and it still makes fuck all sense. Oh, "mes amis" is French? Oh, the word "euros" does not refer to the currency? Er, whatever. Maybe it's in code… Rupert Murdoch's secret wingnut code. They send you the decoder ring with your subscription, I'll bet.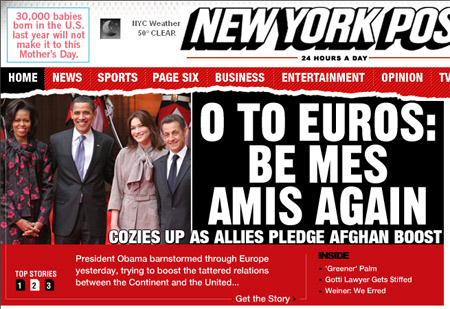 The Huffington Post, meanwhile, regales us with tales of Barack Obama's frustrated onanistic endeavors. For God's sake, people… it's Saturday morning. And it's not like there's anything we can do to help, anyway.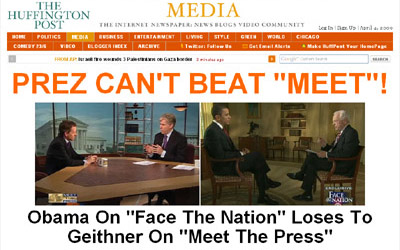 OK, this next one I posted because it gives me teh sad. The losingest team in baseball is "in awe" of the winningest team in baseball's stadium. It's like the town mouse and the country mouse, Art Garfunkel and Paul Simon, Nicole Ritchie and Paris Hilton.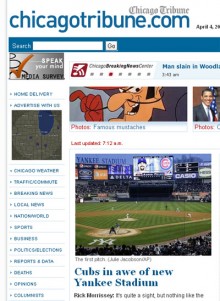 The last one's gonna make you want to just crawl back into bed and not emerge 'till Monday morning: "O'Reilly and Beck Take on Fascism." There's something unbearably creepy about this headline that's difficult to put into words. Imagine Margaret Thatcher and Ronald Reagan having sex. How did you feel just then? Well that's the way this headline makes me feel. The nice thing about Saturday morning is that you can just crawl back into bed. So go ahead, my friend, catch a few more Z's. In three short hours you can pour yourself a drink and no one will be like: "isn't it a little early to be drinking already?" And with Beck and O'Reilly taking on fascism today you're going to want a stiff one.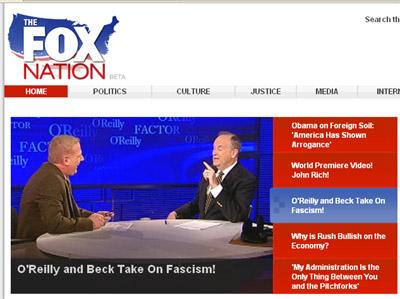 Serolf Divad works the night shift at an abandoned South Carolina Textile Mill.
Add a Comment
Please
log in
to post a comment