Chaw-Nah-Nah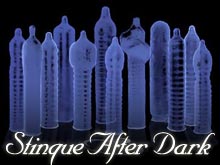 We don't normally use this space to post Alarming Health Alerts, but the news breaking today may doom civilization as we know it:
Blowjobs cause cancer.
No joke, alas. Swedish researchers have traced a sevenfold increase in tonsil cancer over the past thirty years among patients with the HPV virus in their mouths. And while smoking and drinking are also known risks for tonsil cancer, tobacco-related cancers have declined.
Not that we're above snickering over an out-of-context quote:
"If they have a lump in their throat, especially if it's on one side and it doesn't go away with antibiotics, they should see a doctor," [researcher Tina] Dalianis says.
Or you could, y'know, back away.
What makes this outbreak particularly nasty is that the tonsil cancer takes twenty or thirty years to develop — which means doctors are only now seeing cases from randy schoolgirls in the 1970s and '80s.
The good news, at least for today's randy schoolgirls — or to be honest, their guys — is that a vaccine against a couple of forms of HPV is now available, and about to be widely administered in Sweden. It's not known yet whether the vaccine will prevent tonsil cancer as well, but the future of Catholicism depends on it.
Swedish study reveals sharp increase in HPV-positive tonsil cancer [Karolinska Institute]
Add a Comment
Please
log in
to post a comment