Paranoid Wingnuts Save Nation from Conspiracy of Paranoid Wingnuts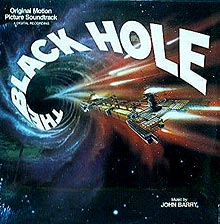 A nation's thanks go out to the elected representatives of the great state of Wyoming, who took a noble stand this month to prevent our Republic from descending into tyranny.
A tyranny of their own devising, but we'll get to that.
What they did two weeks ago was pass a resolution rescinding their state's earlier call for a Constitutional Convention. The action follows an alert issued in December by the American Policy Center, publisher of "Why the UN is Worthless to Human Existence," which feared the consequences should alien usurper Barack Obama get his mitts on our sacred documents:

"Don't for one second doubt that delegates to a Con Con wouldn't revise the First Amendment into a government-controlled privilege, replace the 2nd Amendment with a 'collective' right to self-defense, and abolish the 4th, 5th, and 10th Amendments, and the rest of the Bill of Rights."
The country was only two states shy of convening a Constitutional Convention. Only it wasn't the godless commie gun confiscators who whipped up the frenzy for a Con Con in the first place. That honor belongs to, um, the same people now trying to stop it.
The modern movement got underway in the early 1980s. Its purpose? A balanced-budget amendment.
Add a Comment
Please
log in
to post a comment