Maple Leaf Rag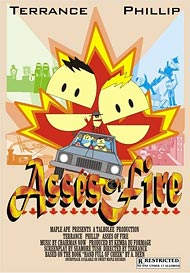 Ten miles from where we write, Robin Long sits in a brig at Miramar Marine Corps Air Station. He pleaded guilty last August to desertion from the Army, and is serving a 15-month sentence.
Long is the first war resister deported from Canada since Vietnam. He enlisted in the Army in 2003, with what he thought was an assurance from his recruiter that he would not be sent to Iraq. When the Army ordered him to Iraq anyway in 2005, he fled the country. Long had been vocal about his objections to the war, and he was the only soldier deployed from his "nondeployable" unit.
Long had applied for refugee status, but the Canadian government has denied all claims of his kind. Instead, he was required to report his whereabouts every month. The Canadian government said he failed to keep his schedule, and deported him after trial. His Canadian partner and their young son still live in British Columbia.
It's good to know that when it comes to enforcing the law, Canada has its priorities straight.
Add a Comment
Please
log in
to post a comment