Boom Goes the Dyn-o-mite!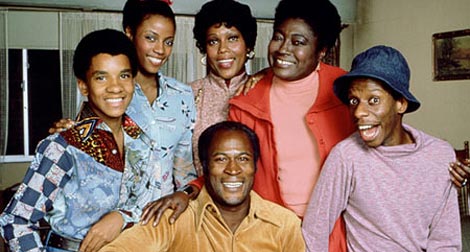 Okay, now we get Will Smith's reference while mangling his Oscar presentation — something to do with a college sportscaster, or maybe Jimmie Walker. And if Barry trips over a line during tonight's Not-the-State-of-the-Union Address, he has a go-to catchphrase at hand. It even refers to hoops footage, which would tie everything together. Not to mention Mr. Smith on record wanting to play Obama in the biopic.
And if you survived that introduction, you're welcome to participate in our Not-SOTU Open Thread/Good Times Singalong, which is also eerily appropriate tonight: Temporary layoffs. Easy credit ripoffs. Scratchin' and surviving. Hangin' in a chow line. Next year, if we're lucky, we can do Movin' On Up instead.
Add a Comment
Please
log in
to post a comment