From the Department of Bad Taste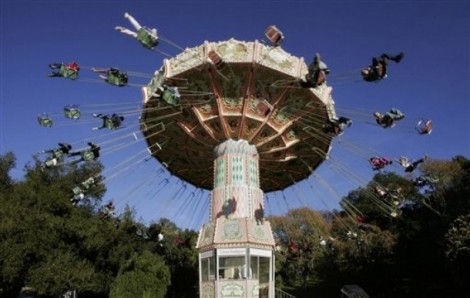 While you're sitting around worrying about putting food on your family during the Bush Recession/Depression, some people are still out there spending money and adding value:
A museum for the Jackson Five is to be built in Nigeria, American developers have announced, as part of a $3.4bn (£2.4bn) luxury resort including concert halls, golf courses, casinos – and a memorial for Africa's former slave trade.

The Badagry Historical Resort, located near Badagry's former slave port, will include a multimillion pound memorial, slave history theme park, five-star hotel and Jackson Five museum. The project is supported in part by Marlon Jackson, one of Michael Jackson's brothers.
This is the family that brought you La Toya and Neverland Ranch – how bad could it be?
The development will cater to the country's growing tourism industry, particularly African-American tourists who wish to trace their Nigerian roots. Visitors will be able to explore the site of the former transatlantic slave trade, honour the hundreds of thousands who died in what were horrific human rights abuses, and then head off for a round of golf or a massage, before gawping at animatronic versions of the siblings who sang ABC and I Want You Back.
It's been reported that Marlon has a few other projects on the back burner.  They include:
The Mall of Auschwitz
Audio Animatronic Pol Pot Killing Fields Exhibit
Six Flags at Wounded Knee
My prediction?  Theme park FAIL.
Add a Comment
Please
log in
to post a comment