To Sleep, Perchance to Dream of Pestorking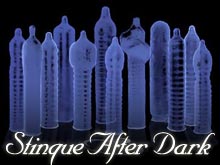 While the story about guys thinking about sex every seven seconds (wait… now!) may be apocryphal, this one has an academic study behind it: "Women have more nightmares than men, a British researcher says, but men are more likely to dream about sex."
Nightmares about sex were not reported. But even when women do dream about sex, they tend to opt for a Lifetime movie, while guys head straight for XTube:

Men's dreams contained more references to sexual activity, [psychologist Jennie] Parker said, and men reported more actual intercourse, while women reported more kissing and sexual fantasies about other dream characters.
We have but one quibble, and that's with methodology: The report says she asked 193 people to keep dream diaries, "priming participants before dreams occurred to record them." We find that with proper priming, the dream itself is superfluous.
Add a Comment
Please
log in
to post a comment